NUI Galway Students to Build Homes in Ghana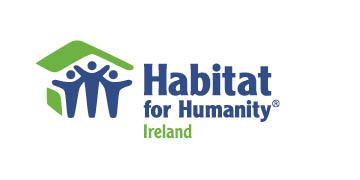 The early hours of Saturday morning sees a group of 23 leave NUI Galway in the West of Ireland bound for Ghana in West Africa. While in Ghana the group will work with the International Charity Habitat for Humanity to build houses with the local people in the Brong Ahafo Region of Ghana.
Habitat for Humanity began in 1976 in the US with the vision of eliminating poverty housing from the face of the earth. Since then the charity has expanded to work in over 100 countries and has to date housed 1 million people. Habitat for Humanity Ireland began in 2002. Working from offices in Dublin the staff manage the construction taking place in Ireland and train & co-ordinate Irish teams working abroad. For more see www.habitatireland.ie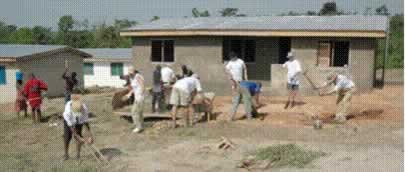 The team travelling from Galway is the first team to go from the University and from the West of Ireland. Team leader and La Retraite sister Avril O'Regan says of the project: "I had seen how the Global Village project had galvanised other groups and admired HFH's principles of partnership and building community while building simple, decent, affordable housing, so, I decided to get involved by suggesting the project to the students of the University. The response was overwhelming with over 200 students coming to an information evening and 110 applying for places on the team.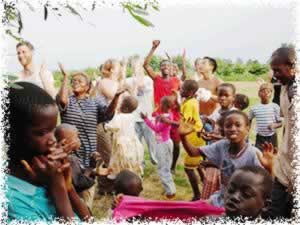 In the end we selected 20 students from each of the different Faculties of the University. These 20, together with the 3 team leaders (Sr. Avril O'Regan rlr, Fr. Gabriel Kinahan ofm, Mr Peter Mannion, Education Officer Students' Union) make up the team.
Since the formation of the team in January we have worked to fundraise the costs of travel, insurance and construction. Fundraising activities have ranged from supermarket bag-packing, poker nights, speed dating, soccer tournaments, tea dances, cake sales, bbq's to College Rag Week donations, support from the University, the Galway University Alumni Board & other major sponsors. Without their generous support we would never have exceeded our target goal of €60,000."
"We can hardly believe the time to go has arrived. We're excited and can't wait to meet the people we'll be working with, to experience their culture and build a home. We can't really imagine what it will be like….we'll have to tell you when we get back!"