VOLUNTARY ENGLISH TEACHING IN CHINA
Last Spring while studying mandarin at Mandarin House School in Beijing I had the opportunity to help with some English teaching at weekends: it soon became the highlight of my time there!
Before the 2008 Olympics a number of pensioners started learning English as part of their preparation to be Olympic Volunteers. They so enjoyed the experience that when the Olympics finished they decided to continue with their classes.
Every Sunday morning they gathered in a local library for a class of an hour and a half given by a young volunteer university student. And in the afternoon from 2 to 4 pm they gathered again for conversation groups; this became the English corner and was organised most efficiently by a young man who had chosen the name Galley for himself.
I read about this in one of the Beijing expat magazines in an article by an Irish PhD. student called Mark Godfrey. He helped recruit native English speakers to help Ms Bai, the teacher.
I contacted him and so got to lend her my voice for language practice each Sunday. Unfortunately I had to leave before taking the class for her while she did her own university exams: I was amazed when she asked me!!
Chaoyand library is near one of the main roads in Beijing and one of the pupils used to link me across its 12 lanes after class ---in the conversation groups I was especially helped by a young girl called Fanny aged only 9 but already with an excellent command of English. The class usually had about 100 pupils aged 9-83 years old: it was so inspiring to see their dedication to learning and their gratitude to their teachers.
As I said the English Corner stands out in my mind as one of the highlights of my recent stay in Beijing and I am grateful to all involved for giving me such an opportunity to experience the Chinese love of learning firsthand.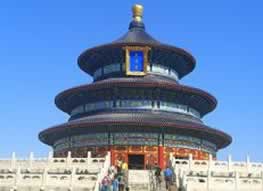 mmmmm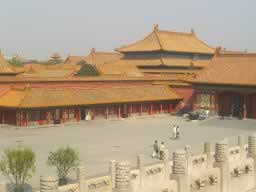 xxxxxxxxxxxxxThe Temple of HeavenxxxxxxxxxxxxxxxxxxxxxxxxxxxxxxxxxxxxxxxxxThe Forbidden City

News Archives