Sr Susana Campos
I am Susana, a Chilean sister of La Retraite. Two years ago I left Chile to come to Ireland. Since arriving I have shared my life with Aileen and Avril in our community in Galway.
My journey in this time has been like a Passover or Paschal journey where I have been drawn to deepen my relationship with the Lord and with my sisters and brothers. I am searching for genuine friendship and relationship with others and God in the mission which the Congregation has given me.
In my everyday life, as well as learning English, I accompany some elderly people in a non-governmental organisation called COPE: www.cope.ie There I continue to learn about our human nature and fragility as well as contemplating the mystery of death and resurrection: the Paschal journey of each one.
I want to share this poem by Bozarth with you. It partly reflects our journey, the experience of living in another culture, in a new land…a new home where we can celebrate Easter which makes us sisters and brothers…
Passover Remembered by Alla Renee Bozart
"Pack nothing
Bring only your determination to serve
and your willingness to be free…
Do not hesitate to leave your old ways behind…
Only surrender to the need of the time-
to love justice and walk humbly with your God.
Set out in the dark
I will send fire to warn you and encourage you
I will be with you in the fire
and I will be with you in the cloud…
You will learn to eat new food
and find refuge in new places…
I will give you streams in the desert…
to guide safely home to that place you have not seen
Do not go back.
I am with you now
and I am waiting for you….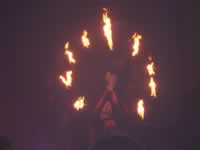 Read about other sisters